Today I want to present to you one of my favourite self-treatment tools. It can release tensions in some areas, and is great at improving mobility! This technique helps mobilising the various layers of tissue constituting our bodies relative to one another, when they've started adhering because of mechanical or emotional stresses, or lack of movement. I present to you: skin rolling!
Skin rolling is pretty much what it says on the tin: you pick up some skin, and roll it between your fingers. Try it on the back of your hand first, where the skin is nice and loose. Lightly pinch a bit of skin between the tip of your thumb and the middle phalanges of your fingers and then change the angle of your fingers so that the fold of skin you're holding travels towards the tip of your fingers. How does that feel?
The next step to this is to use you fingers to "walk" in front of the fold and let your thumb slide, so that the fold of skin you're rolling keeps rolling for longer.

And now you can try using that to treat pretty much anywhere! Note that depending of the state of the tissue, lifting a fold of skin can be very challenging, and sometimes painful of the burning or ripping variety. If that happens, you can treat the areas surrounding the more challenging ones, and it should gently, over time, get better. Don't hesitate also to take big chunks of tissue; whatever comes between your fingers really. Sometimes more than just the skin will come. You can also use two thumbs to "pinch", or even two full hands!

Places of choice for me are the forearms, to keep my wrists nice and loose, the shins, to keep my ankle and feet loose and strong, and the forehead, to loosen the tensions of worrying. Some say that skin rolling your face is a way to prevent or delay the apparition of wrinkles.
Another great place to skin roll, though obviously you'll have to ask someone to do it for you, is the back. It can be challenging, especially in the lower back, but taking the big fold of tissue and rolling it a bit will help you feel much looser!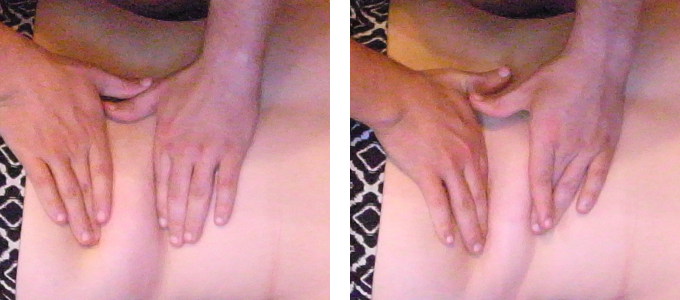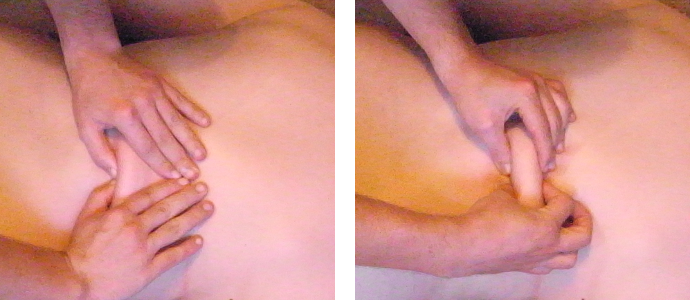 That's it for today, and I hope this helps you take good care of your body in the future!
Continue reading: Self-Massage For The Feet, Two Major Tips To Prevent Lower Back Pain.
Want more like this?
Check out the following blogs from massage therapists I know from around London:
You might also like these more commercial and global sites: