Soft tissue therapy is also known sometimes as "sports and remedial massage". Scroll down for prices.
How Soft Tissue Therapy Can Help You:
For professionals in the performing arts, dance and sports:
Release tension induced by playing an instrument
Help achieve optimal posture
Help fine-tune muscle tone trough the body
Help identify precursors of injury, and adapt your training.
Help improve foot mobility for balance and stability
For occasional dancers or sports-people:
Relieve knee pain
Relieve lower back pain
Improve mobility in shoulders, hips, knees, ankles
Speed-up recovery after minor injuries
Help our body recover from tennis elbow, shin splints and other common conditions
Relieve post exercise soreness and help the body recuperate
Relieve tired feet after long walks or runs
For everybody:
Release shoulder and neck tensions from a stressful life
Help deal with wrist pain and tensions, delay or prevent carpal tunnel syndrome
Relieve minor chronic pain in the back and joints
Relieve pain in many cases of light back or joint injuries
Relieve tensions in the jaw (caused by, or causing, jaw clenching or grinding)
Help intestinal flow in cases of light constipation.
What you can expect:
Depending on your needs, I will use traditional massage techniques like sports massage or deep tissue massage as well as manipulations to help your body recover from or prevent injury or long-standing conditions. This is designed to improve blood flow in your muscles and tissues, the relationship between your nervous system and your muscles, as well as the fascia – the passive fabric that holds your body together and gives it its shape.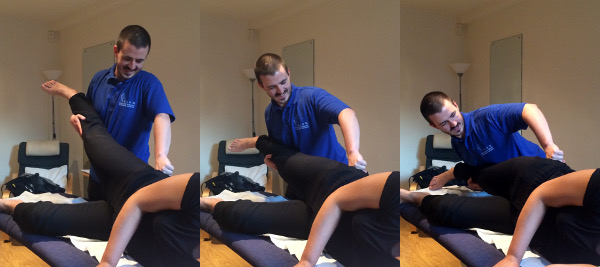 To learn more about soft tissue therapy, visit the websites of our governing body, the ISRM, and of the main school, the LSSM.
Prices at Balham:
£15 for 15 minutes,
£30 for 30 minutes,
£45 for 45 minutes,
£55 for 60 minutes.